Invitation to the MosBuild exhibition
Mariam interior door Factory, invites you to visit our company's stand at the MosVila 2020 exhibition from March 31 to April 3!
Our stand will be attended by managers and management of the company, with whom you can discuss cooperation issues, as well as exchange industry market news.
We will be glad to see you among our guests and we hope that you will find your visit to this event very useful.
To get a ticket, click on the link: https://mosbuild.com/Rus/get-e-ticket
Your promo code for a free visit: mbw20eAMMM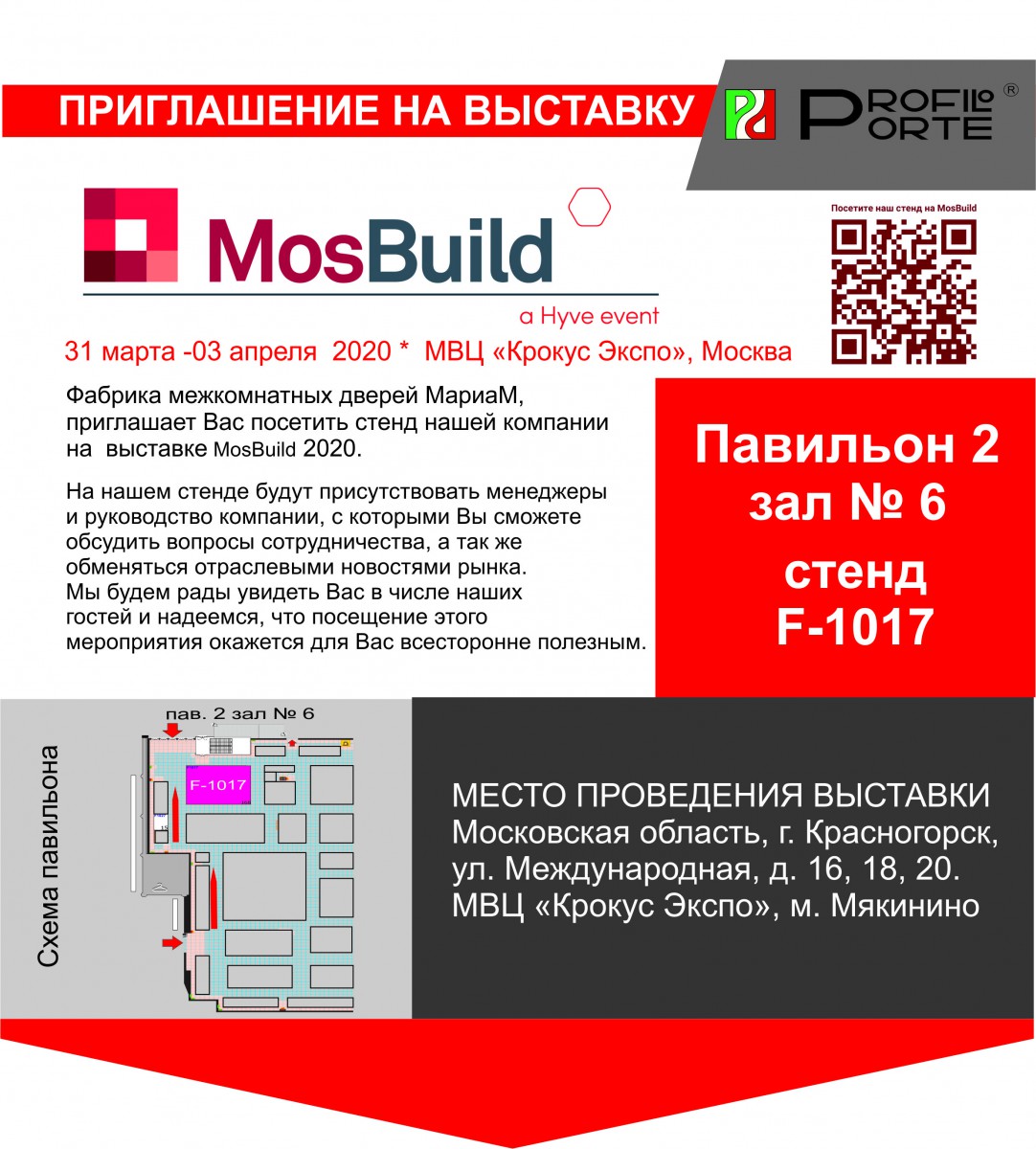 Pub date: 2020.02.17